News
Lincoln Electric Looks Within for New Senior Vice President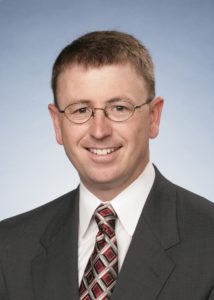 Lincoln Electric Holdings Inc. has promoted Michael J. Whitehead to senior vice president and president. In this role, Whitehead will oversee the strategic planning and growth of the segment's automation and additive services businesses. He will report to George Blankenship, executive vice president and president of Americas Welding.
"Mike is a well-respected leader and has a strong track record of developing new technologies and driving business growth at Lincoln Electric," said Christopher L. Mapes, chairman, president and CEO. "His experience will help advance our industry-leading automation portfolio and accelerate growth in solutions and services to meet our customers' needs in the additive manufacturing market."
Whitehead joined Lincoln Electric in 2005 as chief counsel of intellectual property, and held various positions of increased responsibility including director of new product development in research and development, and president, Lincoln Electric Canada. Whitehead most recently served as senior vice president of strategy & business development, where he oversaw the transaction and integration of Air Liquide Welding, among other deals.