News
Lime Rock Park Creates Online Vehicle Marketplace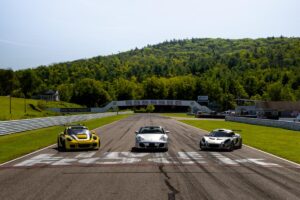 Lime Rock Park is partnering with HK Motorcars to launch Lime Rock Classifieds, an online vehicle marketplace, the track announced.
The online platform will offer an HK Motorcars curated selection of race cars, sports cars, collector cars and daily drivers around the New England area as well as consignments from across the United States, track officials said.
"Powered by HK Motorcars, known for its commitment to quality and excellence in the automotive world, the platform will be designed with user experience in mind, making it easy for buyers and sellers to navigate, connect and transact," Lime Rock Park representatives said.
Click here to view current listings.