News
Legendary Drag Racer 'The Mongoose' Passes Away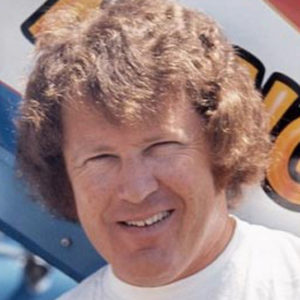 EDITOR'S NOTE: This obituary for Tom "The Mongoose" McEwen was originally published by NHRA.
Tom "The Mongoose" McEwen, one of the iconic figures in drag racing history, died June 10. He was 81. McEwen, voted No. 16 on NHRA's Top 50 Drivers lists in 2001, competed in both Funny Car and Top Fuel, and although he wasn't one of drag racing's most prolific winners, he certainly was one of its most colorful.
Nicknamed "the Mongoose" in 1964, largely as a device to entice Don "the Snake" Prudhomme into a high-exposure match race, McEwen won only five NHRA national events during his 35-plus-year career, but his gift for gab and promotional ability made him one of the sport's most influential and controversial figures.
Through his long association with Prudhomme, a friendship that survived their racing careers and sometimes bitter rivalries, McEwen helped blaze the trail toward the sponsored drag racing team. Their Mattel sponsorship, which gave way to "Snake" and "Mongoose" Hot Wheels toys, and backing from big names like Coca-Cola and Carefree sugarless gum, were of major significance, but McEwen was a drag racer first.
Long before he first tangled with "the Snake," McEwen had accrued a ton of experience in a variety of rides. He began racing in 1953 with a '53 Oldsmobile at Santa Ana Dragstrip in Irvine, Calif., then raced a '54 Olds at Lions Dragstrip in Long Beach, Calif.
McEwen made the natural progression to gas coupes, altereds, and eventually gas and fuel dragsters, including Gene Adams' Albertson Olds. McEwen's relationship with Adams continued for several years, and, in 1962, he drove Adams' Shark car, which was one of the first dragsters to use a streamlined body with an enclosed 'chute pack and one of McEwen's most famous rides.
In 1963, McEwen achieved his greatest success at the time when he posted a runner-up finish against Art Malone at the Bakersfield March Meet in California with the Broussard-Garrison-Purcell-Davis car. He also drove Ed Donovan's Donovan Engineering Special, the dragster he used when he first raced against "the Snake."
On Sept. 12, 1964, McEwen won his race against "the Snake" at Lions Dragstrip. McEwen beat Prudhomme, who was driving the famed Greer-Black-Prudhomme dragster, in two straight sets, inspiring what may be the most famous match-race pairing in the history of drag racing.
Because their first get-together had stirred so much interest, two more races between "the Snake" and "the Mongoose" were staged at Lions Dragstrip in 1965. McEwen wheeled the Yeakel Plymouth dragster past Prudhomme and his new ride, the Roland Leong-owned Hawaiian, two rounds to one in the first, then lost in two straight sets in the second.
Because McEwen confined his racing to the West Coast, he and the touring Prudhomme raced each other only once in 1966, at the Winternationals, site of their first national event meeting. There, Prudhomme's B&M Torkmaster Special took a 7.59 to 7.69 win over McEwen. They would not meet again for the rest of the decade.
Though McEwen did not enjoy as lofty a status as Prudhomme at the time, he performed exceedingly well as a driver for Jerry Bivens, Kenny Lindley, and Don "the Beachcomber" Johnson, winning, among other events,  the 1966 Hot Rod Magazine Championships at Riverside Raceway and the 1968 Stardust National Open in Las Vegas. He also recorded the lowest elapsed time ever, a blistering 6.64 with Lindley's dragster, at the Orange County PDA Meet in 1968
But it was with Prudhomme that he became nationally famous, as kids raced small-scale Hot Wheels replicas of their cars on orange plastic dragstrips strewn across living rooms worldwide. McEwen's extraordinary promotional ability and Prudhomme's success on the racetrack eventually led to the formation of a national touring team sponsored by Mattel, and, in mid-1969, McEwen and Prudhomme corporately became Wildlife Racing.
The Mattel deal ran from 1970 through 1972, and in 1973, Wildlife Racing secured Carefree sugarless gum as a sponsor. McEwen and Prudhomme dissolved their corporation at the end of the 1973 season, but it was a very lucrative partnership. They didn't perform badly on the racetrack, either.
In 1972, McEwen won his first major event when he overwhelmed the Top Fuel field at the Bakersfield March Meet. A year later, he scored his first NHRA national event victory by outlasting the quickest Funny Car field in history at the SuperNationals at California's Ontario Motor Speedway.
"I was the [BSer] and Prudhomme was the racer," said McEwen. "I'd set up the deals, then we'd go out to the track, and he'd usually beat me. There were times when he was beating me so regularly that the only way I could have beaten him was if he got lost on the way to the track and I got to single.
"We were a good team; we complemented each other. Don was the serious guy, spent a lot of time with his car, and I was more like the wrestlers today; saying how bad I was going to beat him to build interest in the deal."
McEwen went on to win four more national events, including his dramatic U.S. Nationals Funny Car victory over Prudhomme in 1978, following the death just a few days earlier of his son, Jaime. He also won the prestigious Big Bud Shootout in 1984 and won Top Fuel at the 1991 Summernationals to become one of a short of drivers to have won in both nitro classes.
McEwen, a member of the International Drag racing Hall of Fame, the Motorsports Hall of Fame of America, and many more, remained popular even in retirement, attending car shows and doing promotional work for a long line of admirers, and was a semi-regular presence at recent races. This year, he had a big hand in helping put together the NHRA Legends Tour and had already made appearances in Las Vegas and Houston as part of the program.
"We are all saddened to learn the news of Mongoose's passing," said NHRA President Glen Cromwell.  He was truly one of the most brilliant pioneers of NHRA Championship Drag Racing and continued to support the sport through a number of initiatives including our current NHRA Legends Tour in which he played an instrumental role. Everyone at NHRA will miss him deeply. Our thoughts, prayers and deepest condolences are with the McEwen family at this difficult time."