News
Legend Cruisers Car Club to Host Camden Cruise-In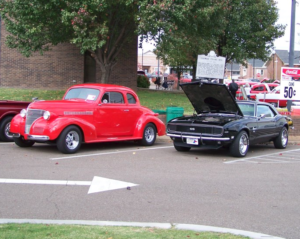 The Camden Cruise-In series-sponsored by the Legend Cruisers Car Club and supported by the Benton County/Camden Chamber of Commerce-is set to start Saturday, April 28 in Camden, Tennessee.
The Cruise-In will feature classic cars along with music, 50/50 drawings, concessions and prizes for registered participants. Proceeds will benefit the Chamber's efforts to promote the community and support local businesses.
In the past, the Legend Cruisers Car Club has donated funds to local charities such as Toys for Tots, United Way and FYI, and the event was ranked No. 22 out of 100 things to do in Tennessee by the Jackson Sun.
For more information on this year's Camden Cruise-In, visit Legendcruisers.com.