News
Legacy Classic Trucks Utilizing Stertil-Koni Lifts in Restoration Projects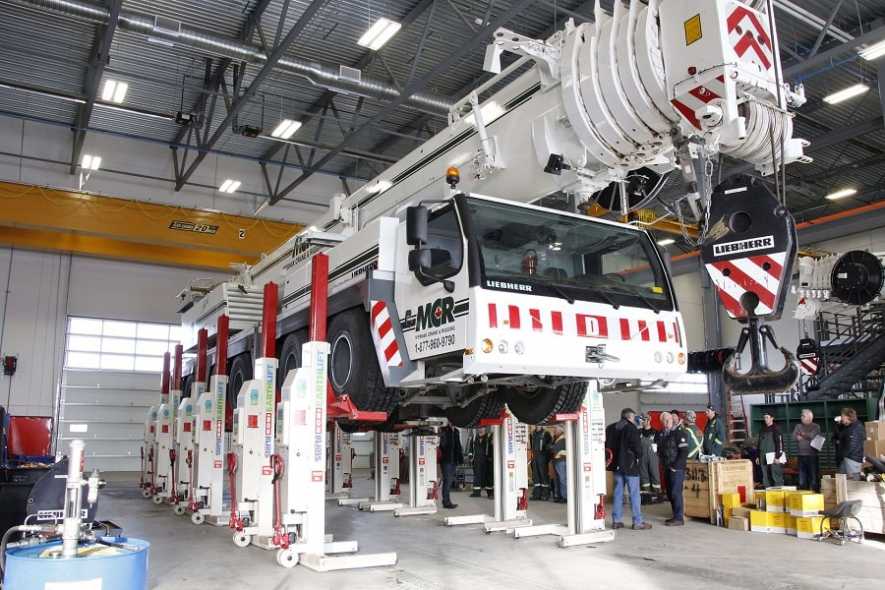 Legacy Classic Trucks have tapped Stertil-Koni to provide heavy duty lifting systems at their Idaho facility for a multi-year restoration project upgrading 33, 1937 White Motor Company Model 706s tour buses. Each of these 80+-year-old vehicles will be transformed from gas-powered buses into environmentally friendly hybrid vehicles.
Explained Legacy CEO Winslow Bent, "By updating the buses to an electric hybrid system, they will have a much lower carbon footprint. Adding regenerative braking will charge the batteries during downhill descents."
Coincidently, this braking process is much like the Active Energy Retrieval System (AERS) of the Stertil-Koni EARTHLIFT – the "green" Mobile Column Lift – chosen by Bent to assist with the refurbishment project.
The EARTHLIFT columns are made with 98% recyclable components with 100% recyclable batteries and comes in two models: ST 1085, with a capacity of 18,500 lbs., or ST 1100, with a capacity of 22,000 lbs.
The lifts also feature a safe mechanical locking system with overload protection and synchronization and are powered by AERS, meaning each lift achieves 5 percent more lifting cycles at maximum lifting load, thus providing up to 50 lifting cycles without recharging.