News
LEED Brakes Appoints New Wholesale Sales Manager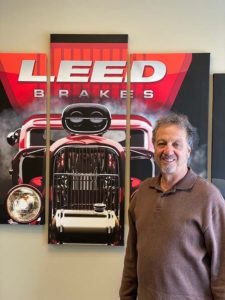 LEED Brakes, a manufacturer of aftermarket brake systems for domestic classic cars and trucks, is growing its sales team by appointing 30-year industry veteran Pat Infantino to the position of wholesale sales manager, the company announced.
Infantino's industry experience includes 15 years as a manufacturer's rep, three-plus years as national sales manager at Castle Chemical, followed by over eight years as sales manager at Stainless Steel Brakes. Most recently, Infantino spent six years with Covercraft Industries as eastern director of sales.
"I've known Pat and followed his career for many years. He's distinguished himself as truly one of the good guys in this industry. The energy that Pat brings with him is exactly the fuel we need to get to the next level," said LEED Brakes owner Tom Leed.