News
Lear Corp. Employees Die After Coronavirus Outbreak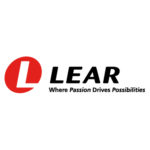 According to TheHogRing.com, several employees at a Lear Corp. production facility in Ciudad Juárez have died following an outbreak of COVID-19 at the facility.
"We are saddened that several employees at our Juárez operations, who were receiving medical treatment for presumed cases of covid-19, have passed away, officially due to complications of respiratory illness," Lear said in the statement.
Read the full story at TheHogRing.com.