News
Lazer Star Announces Departure of Tim Barnes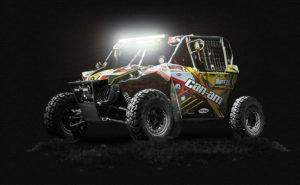 Automotive lighting systems company Lazer Star Lights has announced the departure of its sales director, Tim Barnes.
Barnes will be transitioning away from Lazer Star to pursue an opportunity in a new industry, the company stated in a press release.
"Since April of 2014, it has been an honor to work with our team and incredible network of dealers," Barnes said. "Every moment with this company has been an exciting and worthwhile experience, whether working to develop new and innovative products, collaborating with our dealers, or representing our brand all over the world."
The company wished Barnes well in his new endeavor.
"It has been my pleasure over the years to call him a colleague, but first and foremost he was a friend," said Ryan Paine, VP business development for Lazer Star. "We all will miss Tim terribly and his unique skills at trade shows (those that know, know) will be missed dearly. However, we recognize the opportunity that came his direction and we will soldier on and look forward to a bright future for Tim as well as for Lazer Star."