News
KYB Earns APA Cornerstone Award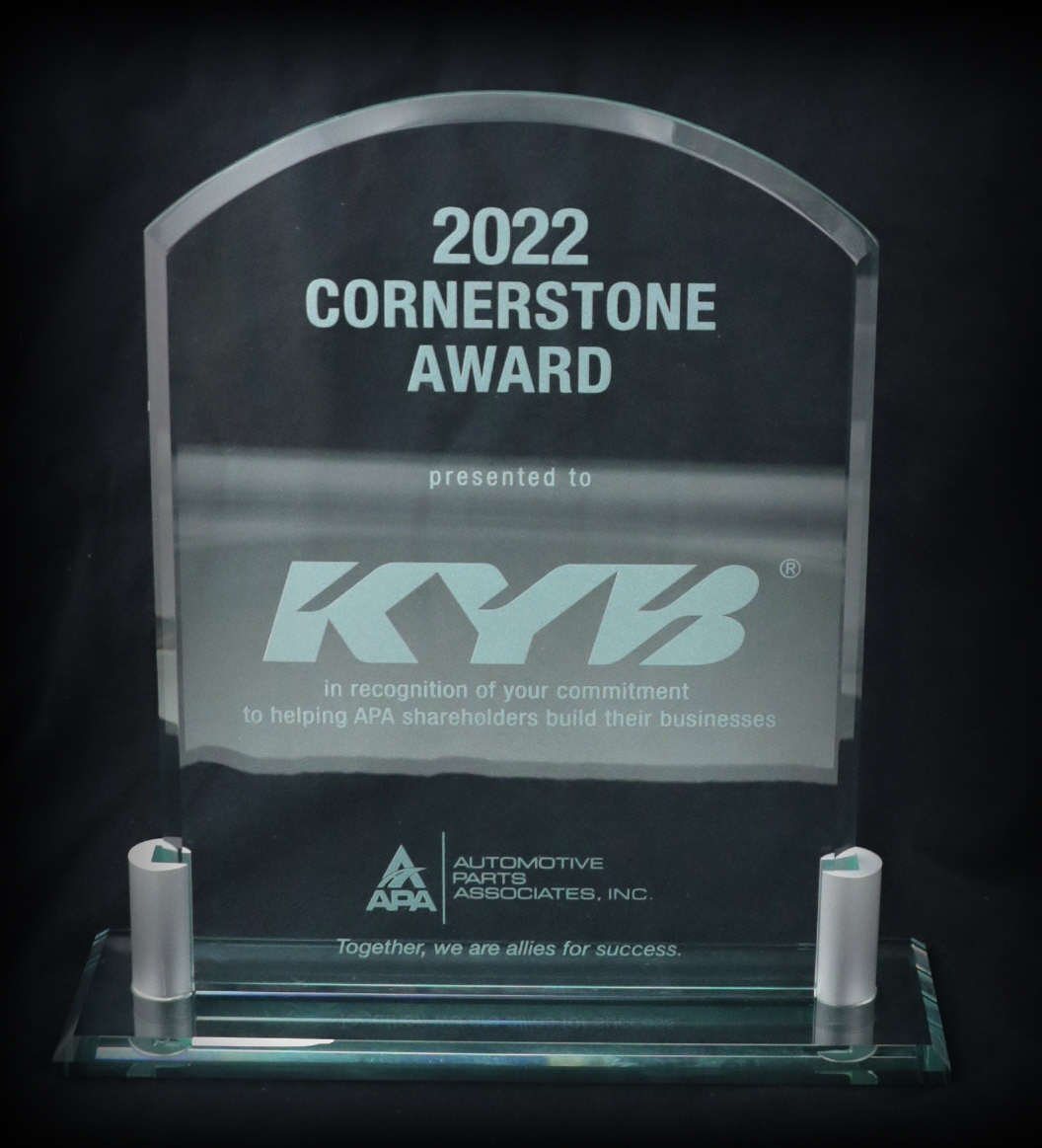 KYB has been awarded the Automotive Parts Associates 2022 Suppliers of the Year Cornerstone Award, the company announced. The announcement was made in March at the APA's Annual General Meeting.
"The APA Cornerstone Award is based on a commitment to helping APA shareholders build their businesses. That is the criteria of the thought process when we select a supplier for this award," said APA Product Director Rob Payne. "KYB is considered within APA to be a supplier that has been helping our shareholders build their business and a loyal partner for many years. We appreciate all the support and look forward to continuing to build on our great partnership."
Ryan Dickerman, KYB regional manager, and Scott Morgan, KYB territory sales manager, attended the ceremony at the Intercontinental Buckhead Hotel in Atlanta and accepted the award.
"On behalf of the entire KYB Team, we are proud to accept the Cornerstone award. It is wonderful to be recognized and we are grateful for the magnificent long-term partnership with APA. KYB is committed to support APA with World Class products and programs to help grow their business," Dickerman said.
Automotive Parts Associates, Inc. is a shareholder-owned cooperative made up of over 475 independent auto parts distributor locations throughout North America.