News
KYB Americas Names New Product Manager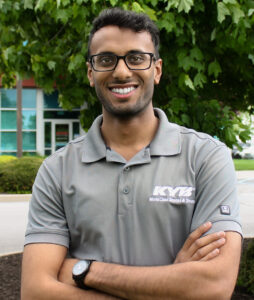 KYB Americas has promoted Guna Sathyamurthy to product manager for the U.S. and Canada, the company announced.
Sathyamurthy started with KYB after college and has proven his ability to help set priorities and provide quality validations for KYB product offerings, the company said. In his previous role as assistant product manager, Sathyamurthy's focus has been the expansion of the Strut-Plus and Truck-Plus categories. In his new role, he will continue to guide those product lines along with all other KYB product offerings.
"I've enjoyed being a part of the growing KYB team. I'm very excited for the opportunity to be a member of the strong group that is poised to lead KYB into the future." he said. "We plan to significantly expand our product line offerings and drastically increase our market coverage."
Guna will report to newly appointed Director of Product and Marketing, Andy Castleman, and will continue to be mentored by Tim Oldiges, the company said.