News
Kundrik Named ProTorque's Director of Motorsports & Sales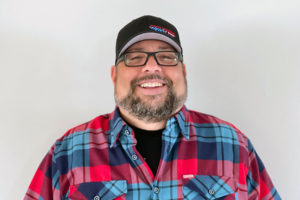 Tom Kundrik has been named director of motorsports and sales for ProTorque, a Boninfante Group brand.
Formerly motorsports manager for Mickey Thompson Tires & Wheels, Kundrik has built a reputation as a respected player in the drag racing and performance industry, according to the company.
"ProTorque has added an industry icon to our team," said Joe Rivera, ProTorque president. "Tommy is joining us to handle what we believe will be an overwhelming response to the new, patent-pending technology we have in development and which has already set records."
In addition to fielding customer service calls and offering technical advice over the phone for ProTorque, Kundrik will travel the country to provide support relevant drag racing events.
"I'm looking forward to helping ProTorque, Boninfante and Kenny's to innovate in the market and take their programs to the next level," said Kundrik, who will facilitate the launch of several new product lines, including supercharger-specific torque converters for ProTorque. "There's no doubt these guys offer the best product out there, and now we'll be able to couple that with the best service in the industry."