News
KNIPEX Tools Names New Sales Manager and Sales Team Promotions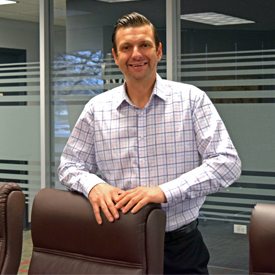 KNIPEX Tools has appointed Sean Loomis as its new sales manager. The company also announced new roles and responsibilities for current employees Sarah Cavallo, Matt Laga and Ron Woods.
Loomis is responsible for the strategic direction of sales development with current and prospective customers in the western regions of the U.S. and Canada. He has more than 20 years of industry sales experience, previously serving as a regional sales manager and national accounts manager.
Loomis lives in Seattle and volunteers at Best Buddies International and the Special Olympics of Western Washington in his spare time.
Promotions
Cavallo, formerly an e-commerce sales and support specialist, transitioned to the role of account manager for KNIPEX's e-commerce division. She has provided valuable support to KNIPEX in her two years there, as e-commerce became the company's fastest-growing channel. Cavallo will assume responsibility for additional key accounts within the e-commerce channel.
Laga, currently an automotive sales manager at KNIPEX, assumed responsibility for the company's automotive mobile jobber accounts. Along with the mobile jobber accounts, Laga continues to handle KNIPEX's largest accounts within the automotive channel.
Woods, formerly a market development manager for KNIPEX's key accounts, was promoted to the role of automotive account manager. He now assumes responsibility for KNIPEX's automotive warehouse distributor and independent distributor accounts.
Woods joined KNIPEX in 2015, where he supported retail and industrial accounts and provided consistent trade show support at automotive trade shows.
"It is inspiring to see so many members of our sales team rise up to new challenges and help KNIPEX grow in new markets and provide excellent service to key customers," said Todd Shumate, president of KNIPEX Tools. "We are happy to welcome Sean to this team and believe his proven sales experience will help increase brand awareness through effective customer training."