News
King Shocks Named Laughlin Desert Classic Title Sponsor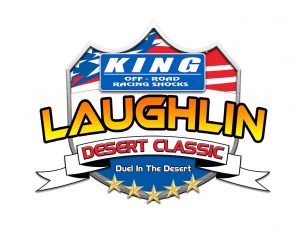 Off-road racing series Best In The Desert has announced that King Shocks will serve as the title sponsor of the Laughlin Desert Classic race taking place Feb. 20-23, 2020 in Laughlin, Nevada.
"King Shocks is a name that everyone in the off-road racing game knows and respects. Best In The Desert is beyond excited to partner with such a notorious brand for one of our favorite races of the year," stated Bryan Folks co-owner of Best In The Desert.
Best In The Desert's Race Operations Manager, Donald Jackson agrees, saying; "To have King Shocks as the title sponsor of the Laughlin Desert Classic is truly an honor and we hope to have them as trusted partners for future Best In The Desert races."
The Laughlin Desert Classic is run on a 17-mile short course and consists of a two-day format.
"We at King Shocks are extremely excited about the upcoming Laughlin Desert Classic," said Brett King, owner and president of King Shocks. "It is the culmination of 25 years of worldwide race competition that has brought us to the forefront in off-road shock technology. Best In The Desert is an exciting series that showcases the capabilities of our off-road racing shocks. There is no better environment than the desert to prove the performance and durability of our products and we are thrilled to be a part of it."
The 5th Annual King Shocks Laughlin Desert Classic, known as the 'Duel in the Desert,' is a race open to cars, trucks and UTVs of various classes. This year's event starts off with the Baja Designs UTV Night Race Thursday, Feb. 20, Best In The Desert's only full night race of the year.