News
King Engine Bearings Launches New Racing Website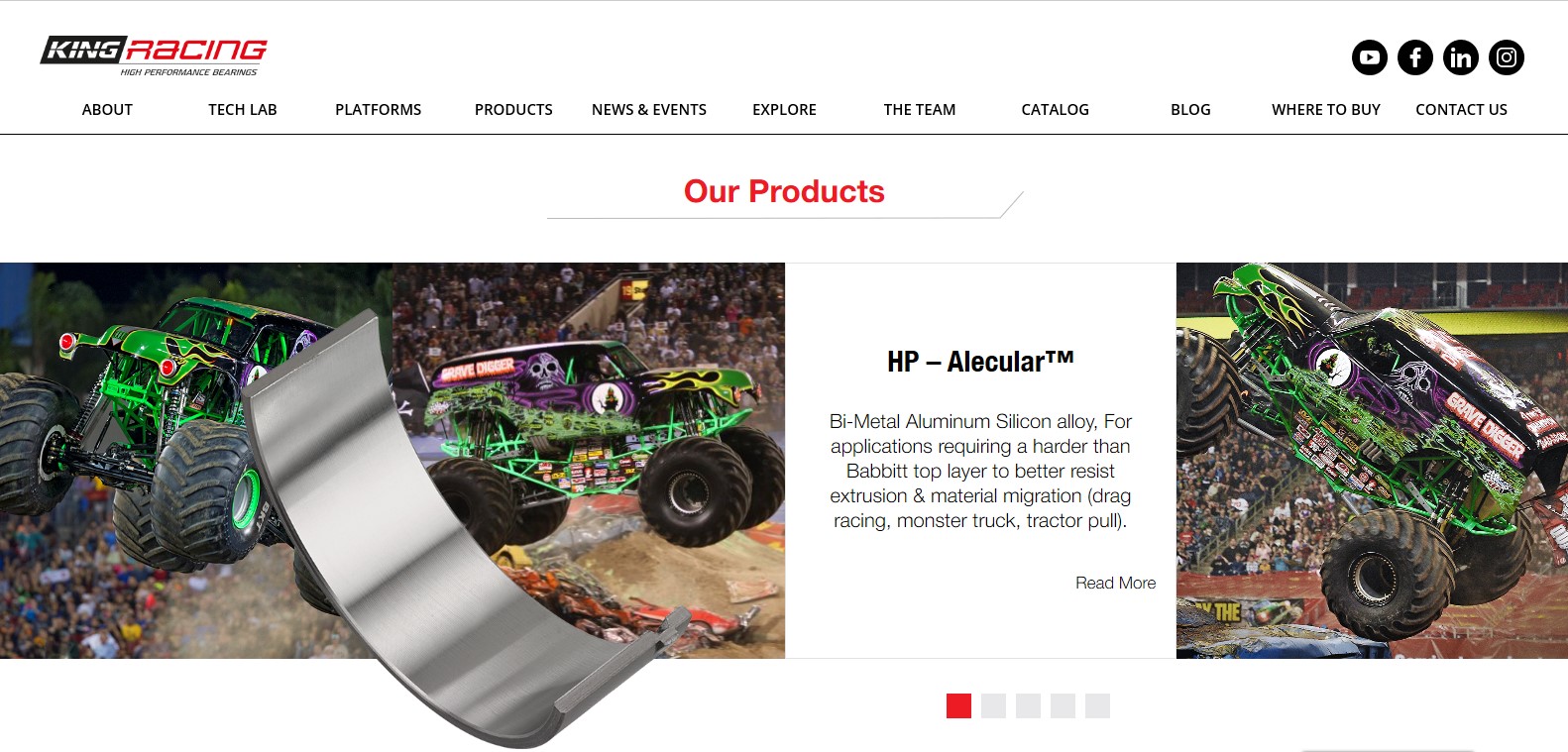 King Engine Bearings, a manufacturer of high-performance engine bearings, is launching a new race bearings website featuring an overhauled design and attributes, the company announced. The new website, www.kingracebearings.com, contains technical information on King race bearing materials, special geometric features, technical articles and more.
The site is mobile friendly, modern, and gives users quicker and better access to information on King's latest racing solutions and developments at the moment they are introduced, the company says. It also enables extensive coverage, via the Blog section, on the various activities that King and its partners and ambassadors engage in throughout the year.
The site offers several new features, including a platform breakdown for easy location of your favorite racing category; a "Choose your bearing" section for quicker part number identification; technical data on all the new products, such as King's pMaxKote polymer coated, GPC and TFC bearings, and dedicated pages for various applications, whether for U.S., Japanese or European makes. The new website is social media friendly and allows sharing items on YouTube, Facebook, and Instagram.
"We are excited to launch this new website for the racing community and feel that it reflects our affinity and profound understanding of high performance engines in a variety of platforms. It is engaging, versatile, and offers better flow of information for anyone using it," says Meytal Snir Gal , King Engine Bearings' VP of Marketing. "It's an opportunity for King, celebrating our 60th anniversary, to better project our continuing efforts for innovation and excellence as the engine bearing specialists."
The new website launch coincides with a recent upgrade to King's online catalog (www.king-catalog.com). Its improvements include becoming responsive for all platforms.