News
Kindig-It Design Partners with Dynamat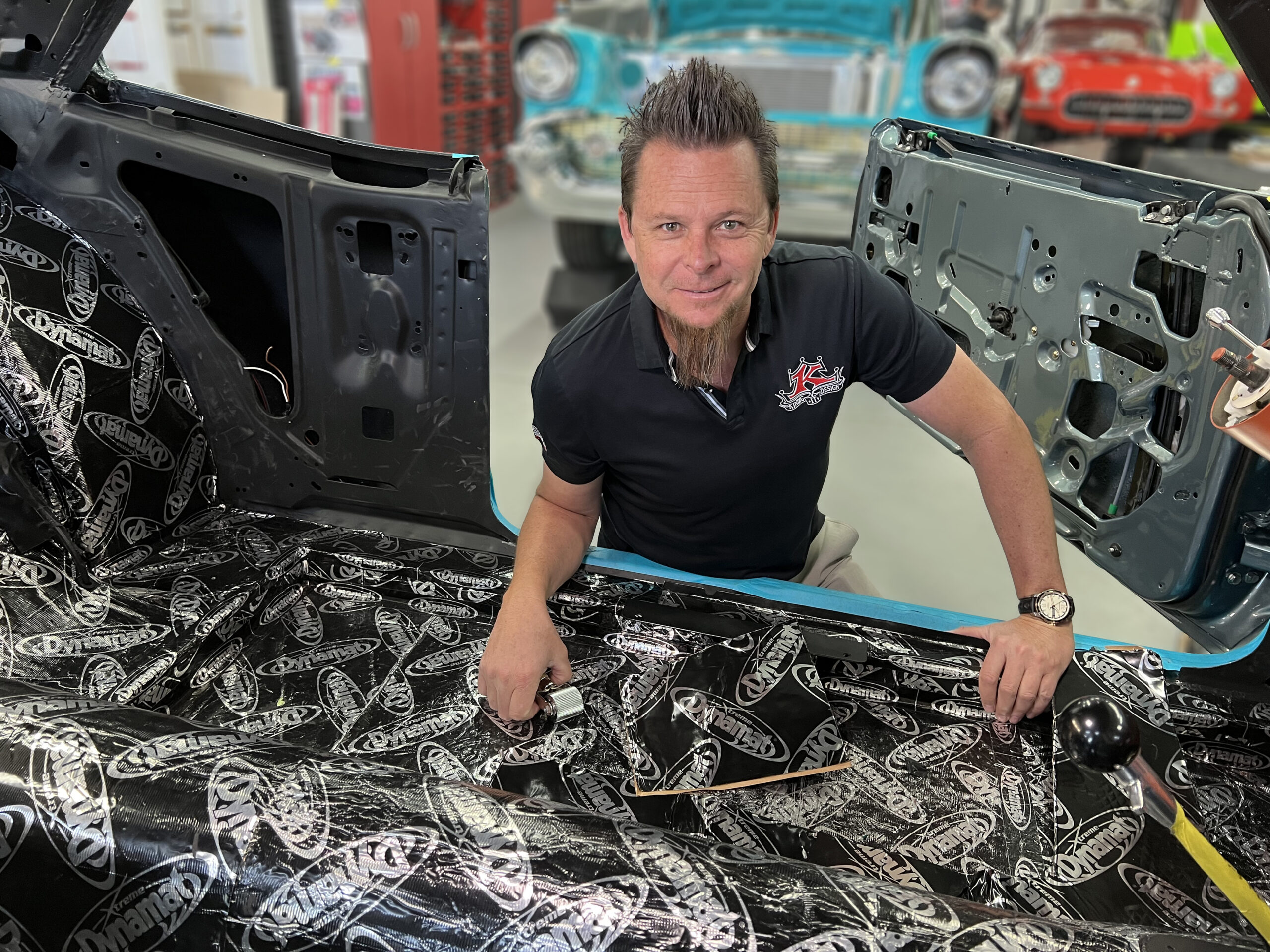 Dynamat has formed a new partnership with Kindig-It Design and Dave Kindig, the company announced.
As part of the partnership, Kindig-It Design will exclusively use Dynamat products on any and all of its builds that require sound deadening.
"We're really excited about this partnership, everyone knows the Dynamat name – they are the verb in the industry, and deservedly so," said Kindig. "They created the market and paved the way for the sound deadening industry, going back over 30 years. Dynamat is known for delivering the highest quality products, which aligns with the same vision that we have, here at Kindig-It Design."
Kindig founded and operates Kindig-It Design, the nation's premier custom vehicle fabrication company. Since 1999, Kindig-It Design has been the leading name in creating one-of-a-kind custom rides.
In 2014, he helped launch "Bitchin' Rides" on MotorTrend TV, a series that is still going strong in its ninth season. The show spotlights the one-of-a-kind rides Dave and his team produce and is seen in more than 169 nations worldwide.
"This is an incredible opportunity for two industry-leading brands," says Michael Good, Dynamat CEO. "Dynamat and Kindig-It Design are both founded on innovation and unsurpassed quality while continually working to bring new ideas to the marketplace. Dynamat is solving a problem and Kindig-It Design is bringing dreams to reality. It's a natural fit as our products complement the rolling works-of-art that Dave and his team are building"