News
KICKER's Distributor Conference to Feature High-Flying Entertainment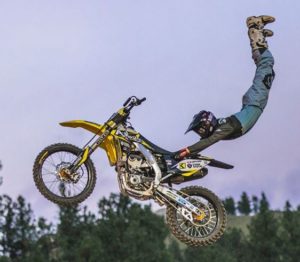 KICKER's Sept. 18-19 Global Distributor Conference will offer product and sales training, demonstrations, departmental tours and "high-flying entertainment" at its world headquarters in Stillwater, Oklahoma. Some of the distributors signed up for the conference include longtime associates from China, India, Norway, New Zealand and Australia.
"The key focus is to impart our knowledge base and our look forward to our global partners," said Chet Weddle, KICKER director of international sales. "We have more than 30 (distributor) partners in attendance representing 60 countries, and they account for over 90 percent of our global business."
In addition to a rigorous, hands-on training schedule and tour of the facility, several aspects of the KICKER business model will be discussed in-depth during the two-day period, according to the company.
Capping off the final day of the conference, KICKER will celebrate with its international guests and the local community by reviving the Big Air Bash franchise from the early 2000s. Big Air Bash: The Homecoming will feature freestyle-motocross celebrities "Cowboy" Kenny Bartram, Anthony Murray and Cody Elkins performing stunts to music provided by DJ Impulse, on a city street in front of KICKER headquarters. For nine years KICKER held a similar celebration and event in the parking lots of the Hard Rock Hotel and later The Palms Resorts and Casinos in Las Vegas during the SEMA Show.
Besides the flying motorcycles and tricks, attendees will be invited to the KICKER Visitors Center, near the shore of Boomer Lake. The museum, filled with KICKER show cars, will be open for the duration of the show. Food trucks will also be on hand.
"It's a great opportunity to bring everyone back to KICKER HQ and get reinvigorated with the KICKER culture," Weddle said, "to finish out a strong 2018 and provide a launch pad for the future."