News
KICKER to Pump up the Volume at Car Audio Championship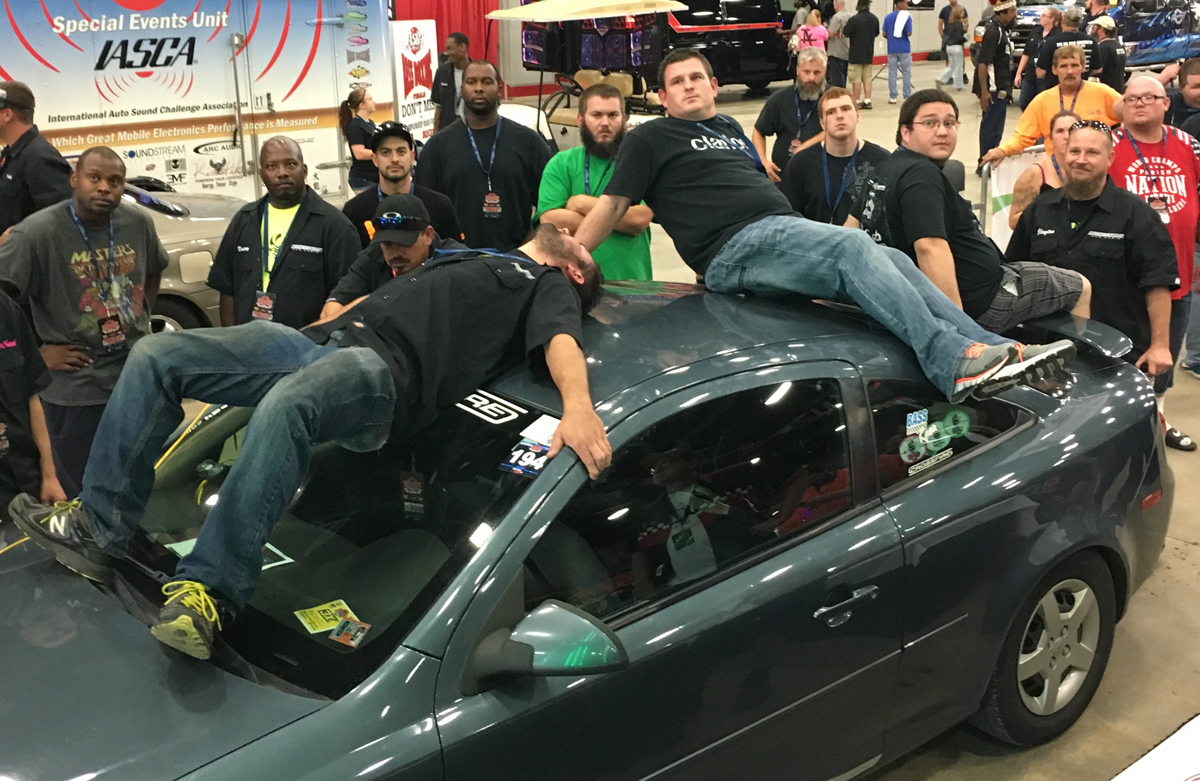 KICKER will once again co-sponsor the Car Audio Championships-set this year for Oct. 13-14 at the Louisville Expo Center. The event will occupy the Broadbent Arena and Pavilion, taking up more than 110,000 square feet of indoor space.
According to the KICKER, the company will also be attending the event to support JY Power's converted delivery truck, dubbed "The Cube." The 60,000-watt bass machine features 40 L7 square 15-inch subwoofers powered by 20 KICKER KX-Series 2,400-watt mono amplifiers. On its outer wall, The Cube features 162 eight-inch KICKER KM-Series coaxial speakers powered by 12 weatherproof, 1,200-watt stereo amps.
Travis Young, co-owner of JY Power, said significant upgrades were recently made to The Cube in anticipation of finals. Those improvements included a weatherproof mid-bass array, a reinforced cab and windshield, and an upgraded charging system from Custom Electric Services.
"We're coming to show off the improvements," Young said. "We used a dozen (KICKER) CompRT 12-inch (thin) subs on 7,200 watts to increase the demo sound quality. We're going to show off some lows also."
This is the fifth consecutive year that three car-audio organizations have come together for this championship event, called "Unified Finals." More than 400 dB Drag Racing, IASCA and MECA competitors have already pre-registered, according to KICKER. Like last year, dB Drag Racing will compete in three locations simultaneously via online streaming.
For more event information, visit dBDragRacing.com, IASCA.com, or MECACarAudio.com.
For more information on KICKER or Livin' Loud, call 800-256-5425, visit the brand website at Kicker.com or follow KICKER socially at Facebook.com/kickeraudio, Twitter.com/kickeraudio, Instagram.com/kickeraudio, or Pinterest.com/kickeraudio, and use the hashtags #kickeraudio and #livinloud.