News
KICKER Adds New Trainer to Tech Force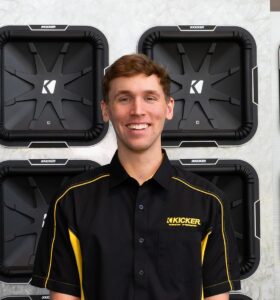 KICKER has promoted Jacob Luckey to its group of global product-training specialists, known to the brand's dealer base as the Tech Force, the company announced.
Luckey will begin his Tech Force training on July 15, the company said.
Prior to his promotion, Luckey was a member of the KICKER Consumer Technical Support team for the last three years, the company said. During that time while learning KICKER's product offerings, he also worked to earn MECP (Mobile Electronics Certified Professional) certification. Luckey began at Stillwater Designs in 2016 and has held duties in various departments prior to landing the Consumer Tech Support position.
Luckey becomes the fourth member of the KICKER Tech Force, a team that's responsible for educating KICKER dealers and installers about KICKER audio products through live appearances, recorded video and live digital streaming, the company said.