News
Keystone Partners with Legend Fleet Solutions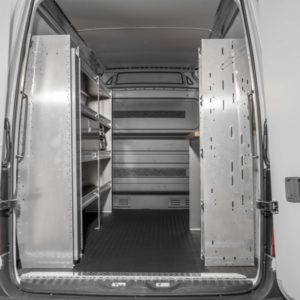 Keystone Automotive Operations Inc. has welcomed Legend Fleet Solutions to its truck and off-road category.
As the trend of mobile workspaces continues to grow, so too do commercial van sales, making companies like Legend Fleet Solutions more relevant when it comes to protecting workers, cargo, and vehicle investments. With a robust product line of rigid floor systems and rubber mats, insulated interior liners, protective sill plates, wheel well covers, and equipment-protecting drawer liners, Legend Fleet Solutions is transforming the durability and efficiency of commercial vehicles, according to Keystone.
"Keystone Automotive is excited to welcome Legend Fleet Solutions to its portfolio of commercial van products. The quality and durability of the products are an ideal fit for companies that want to upfit their fleet with dependable aftermarket solutions," said Scott Percival, Keystone category manager. "We look forward to helping Legend Fleet Solutions expand their business opportunities through our vast distribution network."
Legend Fleet Solutions is dedicated to providing businesses with cargo van upfits that provide workers with safe and comfortable environments to maximize efficiency and employee morale. "We are passionate about bringing our customers the highest quality and most cutting-edge products in the fleet industry," the company stated in a news release. "Our top priorities are the preservation of your vehicles and the safety of your employees.
"Our meticulously crafted products host some of the market's most craved features, including insulated liners that create thermal barriers and reduce road noise, as well as inventive new anti-slip floor compounds and protective wall panels that provide durable surfaces for worker safety, cargo stability, and equipment security."
Keystone Automotive will allow Ontario, Canada-based Legend Fleet Solutions to reach more customers in the North American market, reaching new customers and business opportunities thanks to Keystone's vast network and proven marketing initiatives.