News
Keystone Inks Master Distributor Deal with Hot Wheels Car Care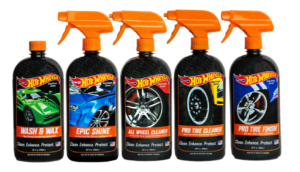 Keystone Automotive Operations has entered into a master distribution agreement with Hot Wheels Americana Series Car Care. Keystone will stock the full line of five professional-grade Hot Wheels appearance and detailing products.
The current line of Hot Wheels Americana Series Car Care Products include Wash & Wax, Epic Shine, All Wheel Cleaner, Pro Tire Cleaner and Pro Tire Finish.
Americana Pro produces the line of Hot Wheels Car Care products, with Mattel licensing the Hot Wheels brand name. Americana Pro is based in Camillus, New York as a privately-held company focused on American-made automotive appearance products.