News
Keystone Automotive Welcomes Rhino-Rack USA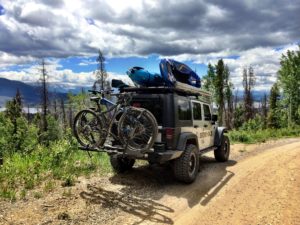 Keystone Automotive Operations Inc. now offers products by Rhino-Rack USA.
Rhino-Rack-founded in Australia in 1992 with U.S. operations now in Denver, Colorado-makes roof rack systems and accessories for consumer and commercial markets.
"Keystone Automotive is excited to welcome Rhino Rack as a part of its truck and off-road segment. Rhino Rack is recognized as a leader in cargo management within the truck and Jeep community, with product designs that thrive under the most extreme conditions," said Scott Percival, Keystone category manager. "A commitment to quality, innovation, and the end consumer make them a natural fit for Keystone. We are happy to be able to distribute their line to our customers, and we look forward to growing our business and partnership with them in the future."
Rhino-Rack's full product array includes roof racks, trays, cargo boxes, and luggage bags, and sport accessories like bike carriers, kayak haulers, and boat loaders.