News
Keystone Automotive Operations Welcomes Bodyguard Products to Lineup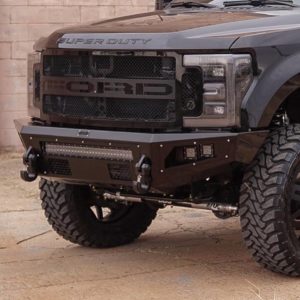 Keystone Automotive Operations has added Bodyguard Products to its truck and off-road category. Family owned and operated, Bodyguard Products has been designing and manufacturing heavy-duty front and rear bumpers since 2000. The company's origins are rooted in resourcefulness, as the first bumper was fabricated by founder Grant Mallicote to replace the one his father damaged after he struck a bull on their Texas ranch.
"We are excited to partner with Keystone and we know this relationship will only further strengthen the service level to our customers moving forward," said Kelli Mallicote, owner and vice president of Bodyguard Bumpers. "We value what Keystone will bring to the table covering more than 30 million miles across North America and we look forward to serving as a strategic manufacturing partner for the truck and off-road industry."
"Bodyguard is recognized as a leader in the premium bumper segment. They invest significant time and resources into developing the highest-quality bumpers and remain connected with their loyal customers-just a couple of the many aspects that make Bodyguard a great fit for Keystone. We are excited about the new partnership and look forward to growing together," says Scott Percival, Category Manager.
Bodyguard products encompass more than just front and rear bumpers, as the company has expanded into fender flares, side steps, rock sliders, and more, serving both truck and Jeep enthusiasts. However, aftermarket replacement bumpers remain the company's flagship offering, with its 2016-released A2L Series being the most popular among consumers.