News
Keystone Automotive Operations Inc. Adds A.R.E. Accessories LLC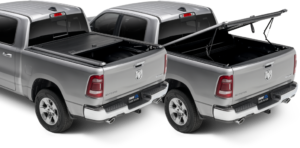 Warehouse distributor Keystone Automotive Operations Inc. has added products from A.R.E. Accessories LLC, a Truck Hero company, to its Truck and Off-Road category.
A.R.E. is the largest single-brand manufacturer of truck caps and hard tonneau covers, according to the company, with more than five decades of innovation and experience. The company makes all of its products in the USA, using quality-sourced materials and state-of-the-art equipment and production processes.
"For 50 years, A.R.E. has been covering truck beds with the most innovative, highest-quality caps and covers built in the heartland of America: Northeast Ohio. We know our customers love their trucks, which is why our passion is to manufacture the perfect companion for their trucks, backed by the industry's best support and warranty," the company stated.
Keystone will offer A.R.E.'s new Fusion and DoubleCover tonneaus, as well as the Ascend roof basket.
"We are excited to add the A.R.E. tonneau covers to our expansive lineup," said Andy Morgan, category director for Keystone Automotive Operations. "The Fusion and DoubleCover covers offer some amazing features and are top quality—more great products from a Truck Hero brand that we can now offer our customers. With our fast and economical delivery, it's a perfect fit for these bed covers."
A.R.E. is the only ISO-certified truck cap manufacturer in the U.S., earning the certification in 2001.