News
Keystone Automotive Operations Connects with MEK Magnet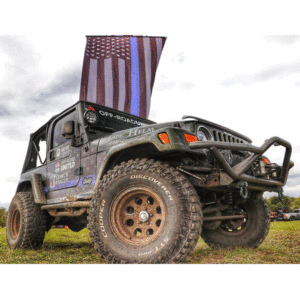 Keystone Automotive Operations Inc. now offers products by MEK Magnet.
San Diego-based MEK Magnet, founded in 2016 by outdoor enthusiast Monika Kalenski, creates customizable, magnetic Jeep armor for off-roaders seeking trail protection. The company's products are designed for 1996-'06 Jeep Wrangler TJs, 2007-'18 JK two- and four-door Unlimited models, and Mopar factory JK half doors.
MEK Magnet's armor kits are made of cast vinyl wrapped magnetic panels. The sheeting is outdoor-rated, and stands up to bad weather, bumpy trails, and temperatures ranging from 40 to  170 degrees, according to the company. Each panel is digitally printed with high-quality UV ink, ensuring a crisp, clean, and fade-resistant finish.
MEK Magnet currently offers eight unique designs as well as the opportunity for customers to upload their own image, creating endless possibilities for customization. Ideal for those enthusiasts who want to stand out on the trail or business owners who want to expand their brand awareness, MEK Magnet marries form and function in an expressive and affordable way, according to the company.
Each MEK Magnet Jeep armor kit comes complete with panels for the front and rear fenders, doors, and door seams, takes only minutes to install, and wipes down easily with a damp cloth.
MEK Magnet had its first major appearance at the 2018 SEMA Show, with the association referring to it as "a brand to watch." Partnering with Keystone will give the company valuable access to new resources and business opportunities, increasing brand awareness among consumers through the distributor's vast retail network and strategic marketing initiatives, according to Keystone.
"You might find similar products in the market; however, you'll find those similar products won't compare to the quality of MEK Magnet," said Ahad Mirza, Keystone category manager. "Jeep enthusiasts will love the level of protection MEK Magnet provides for them as they enjoy miles of worry-free trailing all wrapped in a very stylish package."