News
Keystone Automotive Operations Adds Tough Guard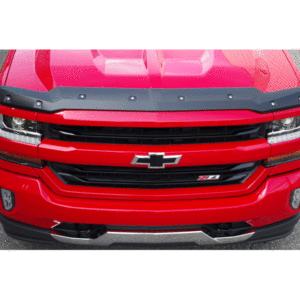 Keystone Automotive Operations now offers Tough Guard from Focus Auto Design within its truck and off-road category.
The Tough Guard-formally called the Tough FormFit Guard-is the newest product offering in the FormFit Hood Protectors line. The product provides quality protection, aggressive styling, and a patent-pending design matching the look of bolt-on, pocket-style fender flares that snuggly fit the contours of a hood, according to the company.
Tough Guard is available for Ford, Chevy/GM, Ram, Jeep, and Toyota applications. The company's textured option for 2007-'18 JK Wranglers recently was honored with a 2018 SEMA Global Media Award for its mass appeal to consumers outside the U.S.
"We're excited to offer our customers Tough Guard's unique design," said Ahad Mirza, a Keystone category manager. "We believe they will enjoy the protective quality packaged in a very stylish, modern, and functional design."
All Tough Guard applications are constructed of strong ABS with a satin black acrylic top coat, and an OE-matching finish that won't chalk or fade, according to the company. Customers can choose between a smooth or swirl-textured look, the former of which can easily be painted to further match a vehicle's styling. Installation requires no cutting or drilling, instead using 3M Automotive tape, patented mounting clips, and stainless steel fasteners.
The unique design allows Tough Guard to rest gently on the mounting hardware, ensuring there is no damaging contact between the deflector and the vehicle's hood, according to Focus Auto Design.
"Focus Auto Design has been manufacturing hood guards for our OE customers in Canada for over 20 years," according to the company. "We are excited to be launching this new product into the U.S. aftermarket."