News
Keystone Automotive Launches Exclusive Interactive Garage Integration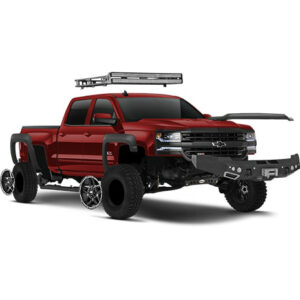 Keystone Automotive Operations, distributor and marketer of automotive aftermarket products and services, has now exclusively integrated Interactive Garage, a virtual custom vehicle build visualizer, into its dealer transactional portal, eKeystone.com.
This new tool allows Trial and Premium subscribers to the eKeystone.com platform a visual sales tool to demonstrate to their customers exactly how their selected parts and accessories will appear on their vehicles prior to purchase and installation.
"It is important to us that we continue to develop enhancements to the eKeystone user experience for our jobbers while providing them with tools designed to assist the sales process and help them grow their businesses," says Keystone vice president, category management, Larry Montante. "We believe that high-quality services such as Keystone Interactive Garage add significant value to our eKeystone Premium users with an easy-to-use tool that their customers will appreciate."
Accessed via eKeystone.com, the Keystone Interactive Garage features 38 base vehicles sorted by year make and model, along with their corresponding color options and at launch, features more than 10,000 individual part variations from nearly 90 participating suppliers. Customized builds can be provided to in-store customers as a printout while the parts themselves can be added to the eKeystone cart with a single click.
"We developed Interactive Garage to be the perfect complimentary sales tool for jobbers, dealerships, and accessory manufacturers to provide the best user experience for the ultimate customer: the end consumer," states Interactive Garage CEO and founder, Ryan Hagel. "Teaming up with Keystone provides our platform significant access into the marketplace that will aid in the acceleration of aftermarket product sales through visual vehicle personalization for users across the U.S. and Canada."
This addition to the platform is now available and included with eKeystone Premium subscriptions.  A customized version is also offered that delivers jobbers the ability to manage their retail pricing, customize the look and feel of the user interface, and incorporate the tool into their own websites.
"We're receiving a tremendous response to Keystone Interactive Garage from our jobbers as well as our supplier partners," added Montante. "With new parts being added daily, we will continue to expand the product offerings and with it, the variety of custom build options."
2019 SEMA Show attendees will have the opportunity to learn more about the Keystone Interactive Garage when they visit the Keystone Booth #21249, while those who will not be attending the show are encouraged to speak to their Keystone representative for more information or visit: http://wwwsc.ekeystone.com/KIG.