News
Keystone Automotive Expands Truck and Off-Road Category with Addition of Tuffy Security Products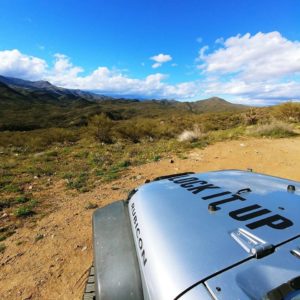 Keystone Automotive Operations has added Tuffy Security Products, a manufacturer of secure vehicle storage products, to its truck and off-road category. Tuffy is a portfolio company of Kinderhook Industries and a sister company of Bestop, Inc., a supplier of Jeep tops and accessories.
"Tuffy Security is the leader for interior vehicle security. Customers across commercial, public safety, and automotive enthusiast segments alike rely on their products every day to secure items inside trucks, Jeeps, and cars," says Scott Percival, Category Manager. "We look forward to a partnership with Tuffy, as they're a terrific addition to our truck and off-road portfolio of products and commercial business segment."
Launched in 1989, Tuffy Security Products offers security solutions for outdoor enthusiasts, providing security products for a variety of objects, including smartphones, laptops, firearms and more.
The company's patented anti-twist push button design aims to prevent thieves from defeating the locking mechanism by attempting to rotate the button. This is coupled with a patented latch mechanism. The design also allows the box to latch shut without being locked. Additionally, Tuffy employs its Pry-Guard system that features a high security, pick-resistant cam-lock with a 10-tumbler double bitted key for further safeguarding performance.
Tuffy Security Products are also reinforced with custom steel hinges that are welded or bolted, not riveted, with stainless steel components, as well as a specially formed and welded lid that features powder coating and weather sealing.
"The full line of Tuffy security solutions provide premium, superior protection against theft, enable safe cargo management, increase gear accessibility and offer the option of flexible keyless lock-entry for multiple users," says the company.