News
Keystone Automotive Expands Line Card with Innovative Creations Inc.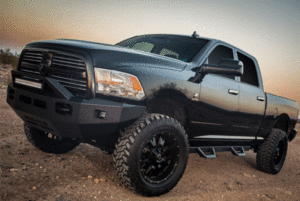 Keystone Automotive Operations Inc. now distributes products by Innovative Creations Inc. (ICI).
ICI offers a wide range of aftermarket vehicle accessories-from bumpers and side steps, to rocker panels and fender trim-for Chevy, Dodge, Ford, GMC, Jeep, Nissan, and Toyota cars and trucks.
"ICI's focus on quality, staying current with new vehicle applications, and commitment to seamless product integration with new technologies are what sets them apart as a brand. This level of focus is apparent in product such as the ICI Magnum Bumpers and RT Steps, two very popular products amongst truck enthusiasts," said Scott Percival, Keystone category manager. "We are excited to welcome ICI to our portfolio of truck and off-road products at Keystone Automotive and look forward to growing with ICI in 2019 and the years to come."
ICI is headquartered in Peoria, Arizona, an area rich with outdoor and off-road recreation, allowing the company ample space to test its products in real-world conditions. The company is dedicated to using quality materials-like premium grade stainless steel and protective powder coatings-to ensure its easy-install products can keep up with their owners demands, according to Keystone.
"At ICI our philosophy to inspiring the world through passion, innovation, and opportunity ensures when you purchase an ICI product you will understand the ICI difference that is put in every product," ICI stated in a news release. "After three decades of meeting and exceeding consumer demands, ICI has honed that difference into a signature style that is rugged, durable, and high in demand."
ICI's partnership with Keystone will allow the company to tap into new customers and business opportunities within the aftermarket, according to Keystone.
Visit keystoneautomotive.com for more information.