News
Keystone Automotive Begins Yokohama Tire Distribution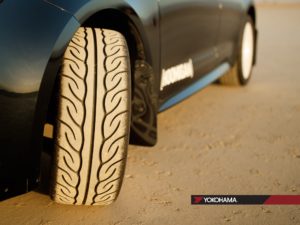 Keystone Automotive Operations Inc. has welcomed Yokohama Tire Corp. to its wheel and tire category.
As the North American branch of Tokyo-based Yokohama Rubber Co., Ltd., the California subsidiary has established itself as a world leader in driving technology and tire innovation since its founding in 1969, according to Keystone. The parent company, established in 1917, was the first Japanese manufacturer to receive ISO9001-certification for its quality management principles in design, development, manufacturing, and related services.
Yokohama's tire offerings span from passenger cars to commercial applications, off-roading and motorsports. With full-scale manufacturing facilities in Salem, Virginia, and West Point, Mississippi, the company has shown that its investments extend beyond mere sales expansion, creating hundreds of American jobs over the years and driving economic recovery, according to the company.
"Yokohama's reputation speaks for itself," said Dan Guyer, Keystone category manager. "Many customers will recognize Yoko as OE fitment on Subaru or as headlining the IMSA Porsche GT3 Cup, but Yoko also offers LT tires-"from the work van to the weekend extreme rock crawler."
Keystone will allow Yokohama to reach a large, previously-untapped market of enthusiasts, according to the distributor.
Visit keystoneautomotive.com for additional information.