News
Keystone Automotive Adds TSW Alloy Wheels to Line Card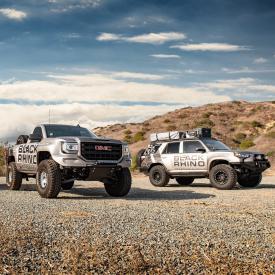 Keystone Automotive Operations has added TSW Alloy Wheels to its wheel and tire category. A manufacturer of high-performance alloy wheels, TSW encompasses 10 unique brands and an array of staggered wheel applications.
TSW offers staggered wheels in sizes from 17-inches through 22-inches, with many carrying three different widths to provide a variety of fitment options. Additionally, TSW provides an incredibly wide array of finish options, including chrome, titanium silver, metallic gunmetal, gloss or matte black, and brushed bronze.
"We try to do more than just design good-looking wheels," proclaims the company mission statement. "We believe that wheels are safety critical products and that they should be engineered to carry the weight of the vehicles that ride on them. We believe that they should fit the vehicle perfectly and that half a millimeter does make a difference. We believe that quality matters. We don't like to compromise because sometimes there is no room for error."
Since 2011, the company has used a production technique called rotary forging to produce a lightweight alloy rim. During this process, the rim of the wheel is forged at high pressure while the wheel spins at high speed, altering the molecular structure of the aluminum alloy and enhancing its strength. Weight saving is concentrated in the outer rim of the wheel, reducing rotational mass.
"TSW has a design for every taste, from the traditional off-road wheels of Level 8 Motorsports to the Coventry series designed for Jaguar," said Dan Guyer, category manager, Keystone. "We decided to kickstart our inventory exclusively with their Black Rhino designs, which present unique off-road styling for our customers, like military-inspired styling for a Jeep or more 'soft off-roading' options for a CUV as well."