News
Keystone Automotive Adds Nolathane to Performance Handling Category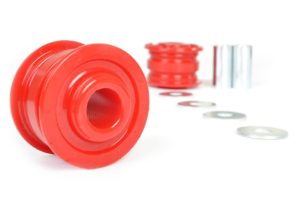 Keystone Automotive Operations has added Nolathane to its Performance Handling category.
Nolathane, founded in 1974, is a longstanding Australian-owned supplier of suspension servicing solutions under the Redranger family of brands.
"Nolathane's wide variety of suspension bushings and components offer a superior alternative to OE replacements, making them great go-to product for customers seeking suspension upgrades—especially for the ever-growing number of SUVs, Jeeps, and pickups on the market," said Brick Spurio, Keystone category manager. "Nolathane's innovative technology and quality engineering allow for any vehicle to experience a far greater range of articulation and handling, whether you're off-roading or on your daily commute."
"Nolathane's dedication to quality and performance is evident throughout its entire range of suspension components, from the brand-defining bushings to complete sway bar link kits, control arms, strut mounts, panhard rods, and more," the company stated in a press release. "And, since Nolathane believes that great product must be backed by great service, it has enthusiastically joined forces with Keystone Automotive in a partnership that will expose the company to new customers and business opportunities within the North American aftermarket."
Nolathane originally manufactured brass bushings for motorsports vehicles competing in hill climb events. Over the years, the company's product line evolved, and it now includes synthetic elastomer suspension bushings, alignment correction products, complete suspension arms, and vehicle enhancement kits. And now, with over 45 years of success in the Australasian market, Nolathane is available for a broad range of vehicles in North America.