News
Keystone Automotive Adds Lubrication Specialties Inc. to Line Card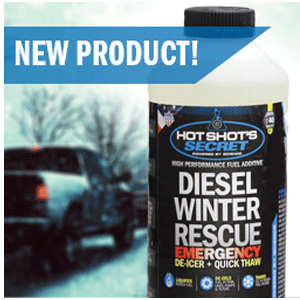 Keystone Automotive Operations has welcomed Lubrication Specialties Inc. (LSI) to its performance category.
LSI specializes in hard-to-handle lubrication areas, specifically working to solve power and performance inefficiencies across a variety of applications by applying custom-blended and rigorously tested additives, according to the company founded in 1997.
"I'm excited to say that we have added Hot Shots Secret to our diesel portfolio at Keystone Automotive," said Dave Burke, Keystone category manager. "No matter what type of diesel enthusiast you are-drag racing, sled pulling, or just an everyday driver-Hot Shots Secret has something for you, with a product lineup that is built to perform."
"LSI's commitment to solving problems rather than just crafting formulas has served it well amid diverse industries and markets. Partnering with Keystone will allow the company to access new customers and business opportunities within the automotive aftermarket, through the distributor's vast retail network and strategic marketing initiatives," Keystone stated in a news release.
LSI founder, Chris Gabrelcik, is one of very few people in the world who holds both titles of certified lubrication specialist (CLS) and oil management analyst (OMA), according to the company. That expertise leads the company in its regular mission of subjecting its formulas to exhaustive reevaluation.
The Hot Shot's Secret brand offers a full range of oil, fuel, and transmission treatments, serving all makes and models of gas and diesel engines, from daily drivers to purpose-built racing applications.