News
Key Promotions Tool KNIPEX Management Team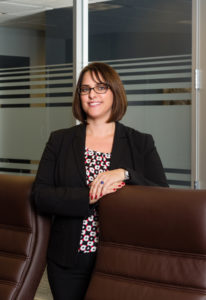 KNIPEX Tools has promoted Beverly Richards was promoted from marketing manager to vice president of marketing, while Steve Deering was promoted from warehouse manager to vice president of operations.
Richards, hired by KNIPEX in 2013, made significant contributions to the growth and development of the company's marketing, public relations and social media programs. She also developed strategies for trade shows, expanded the overall advertising strategy and content and improved internal workflow between the sales and other departments within the company. Richards has nearly 20 years of industry experience and has previously worked in marketing for Molex and Klein Tools.
Deering was hired by KNIPEX in 2016 as warehouse manager and has since made a significant impact on the company's warehouse operations. Deering was vital in setting up operations and working with KNIPEX's counterparts in Germany to set up the warehouse for optimal performance. He has helped establish continuous lean improvements in the warehouse, optimized the warehouse through improved methodologies and equipment and managed workflow during the company's most significant growth years, according to the company.
"KNIPEX is undergoing a period of immense growth, and that success can largely be credited to the tremendous work we've seen from Bev and Steve," said Todd Shumate, president of KNIPEX Tools. "We look forward to seeing them incorporate their talents and effort in these critical new roles as we continue to meet and exceed company goals."