News
Ken-Tool Announces Winner of Video Contest to Promote Breast Cancer Awareness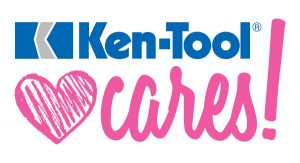 Ken-Tool has announced that Wrangell Gubler of Reno Sparks Tire is the winner of its 'Ken-Tool Cares' online contest to promote breast cancer awareness.
Participants were required to use a pink Ken-Tool T45A tire iron and post a video online with the tool.
"It was great to raise awareness of breast cancer as well as raise money for this worthy cause," said Ben Graham, national sales manager, noting that the company raised $6,000 from the sale of pink tire-irons for the Lee Giller Male Breast Cancer Fund as well as the Ohio Chapter of Camp Quality USA for breast cancer research.