News
Keith Black Racing Engines Enters Marketing Partnership with RacingJunk.com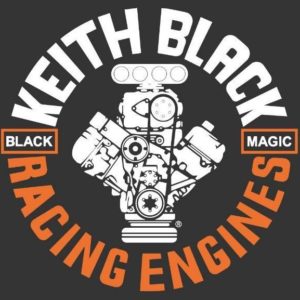 Engine block manufacturer Keith Black Racing Engines (KBRE) has signed a marketing partnership deal with RacingJunk.com, the company announced.
The partnership will help further connect KBRE with the marketplace for extremely high-horsepower engine combinations requiring the strongest engine block design out there, the company said.
"The name Keith Black is forged into the founding DNA of American powersport and we're excited about what this means," said Darren Beale, CEO at KBRE. "Over the last few years our work has been largely off-the-radar. We have invested heavily in bringing our legendary hemi engine block into the 2020's with improvements in quality, strength and with some new design features. Our relationship with [RacingJunk] is one of our initiatives to put Keith Black Racing Engines at the forefront of the performance aftermarket. We know Al Liebmann and [RacingJunk] will help us grow our connections with racers, engine builders, hotrodders and enthusiasts".
The company said the partnership will provide the following benefits:
Connecting racers, teams and the high-performance street car community with KBRE for up-to-date product information, technical support, new product announcements and new original content that includes technical and design insights into the KBRE engine room
Ongoing brand-building for KBRE in the performance arena, whether it's nostalgia nitro classes, modern muscle street cars or exhibition racing