News
Keeping Up with Industry Veteran Chris Clark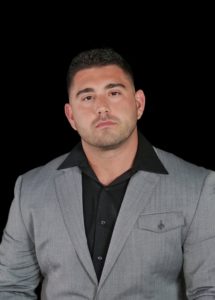 To say industry vet Chris Clark has his hands full these days is an understatement. Clark, the former vice president of sales and marketing at Kooks Headers and Exhaust, is currently engaged in five separate business ventures with the aim of making vehicles run fast and look great.
Here's a peek at what's keeping Clark plenty busy these days:
ProtoTITAN
Clark has started a company called ProtoTITAN LLC with partner Dave Rochau. ProtoTITAN is a professional private label company specializing in the performance aftermarket, industrial/power generation segment, diesel trucking market and powersports market.
"We handle the engineering design in CAD, testing in real-life situations, sourcing and manufacturing of the products and then quality control before the customer receives it," Clark said.
Titan Precious Metals
Clark founded another company named Titan Precious Metals. Titan specializes in titanium fasteners and hardware including lug nuts and bolts.
"Titanium has been left for high-end European vehicles and specialized racing applications for the longest time," Clark noted. "Now, Titan aims to bring jewelry for your car to the modern market by offering products for most domestic muscle cars and trucks."
Armageddon Turbo Systems
Clark again teamed up with Rochau, along with Will Ferguson of Armageddon Turbo Systems, to manufacture and sell high-performance turbo applications. The team is transitioning the company into a full-scale performance store through its website and dealer channels.
"Armageddon is world-known for creating the highest-horsepower street vehicles with bolt-on power-adders in the turbo sector," Clark said. "The company aims to become a world leader in making all of your performance needs come true."
Fidanza Performance
Clark is also helping friends at other companies, including Jeff Jenkins, owner of Fidanza Performance. Clark is acting as Fidanza's business development manager with emphasis on sales, marketing and new product ideas.
"We are positioning Fidanza as the world leader in flywheels and clutches, and 2019 is being seen as a re-birth year as we have set policies and strategies in place to make sure our dealers and customers have the best possible dealings with our company-"starting with the launch of our brand-new e-commerce store," Clark revealed.
Jet-Hot High Performance
Clark is also serving as Jet-Hot High Performance's strategic business manager in the performance sector, with the goal of bringing the company's world-leading coating technologies to racers and street car enthusiasts across the country.
"We will be building a distribution strategy that will enable customers to order their headers, exhaust, intake, turbo accessories or other items directly from their speed shop of choice already coated," he said. "We are currently seeking these distribution channels and will announce more program details soon."