News
Kawasaki Stepping Down as Legendary Companies CEO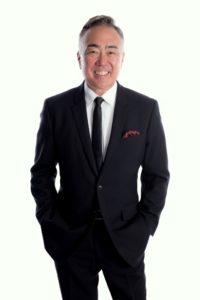 Wade Kawasaki will be stepping down from his role as CEO of Legendary Companies, which includes Coker Tire, Wheel Vintiques, Universal Vintage Tire, Phoenix Race Tires, Specialty Wheel, MOR, Vintage Wheel Works, PS Engineering, Roadster Wire Wheel and Paragon Corvette Reproductions, the company announced. Kawasaki will transition from his role of CEO while remaining a partner in the business. Kawasaki took on the CEO role with Legendary Companies three years ago.
"After guiding Coker Tire through the acquisition process, I agreed to stay on as CEO for a three-year term to build the management team and add more companies to the portfolio," said Kawasaki. "As that term draws to a close, I am excited to take some personal time and pursue new interests. It's been a tremendous honor serving as CEO and I know the company has a bright future. I'm also pleased to announce that we have asked my close friend and colleague Doug Evans to join the team as an interim CEO while we begin a search process for a new leader."
After the sale in 2018 of Coker Tire and Wheel Vintiques to Irving Place Capital (IPC), Kawasaki led Legendary Companies and helped the organization identify acquisitions and significantly expand the company's management team, the company said. Kawasaki will retain an ownership stake in the company and work with IPC to execute a transition plan. The senior management team will continue to help guide the company along with IPC leadership and the new CEO.
"We will all miss Wade at Legendary Companies," said Phil Carpenter, co-managing partner of Irving Place Capital. "His decades of industry insight and knowledge have been an incredible asset to grow the business and we're very grateful for his leadership of these great brands."
Kawasaki has spent over 40 years in the automotive aftermarket, 25 of which were spent in various leadership positions within the Specialty Equipment Market Association, finishing his multi-term stint as Chairman of the Board.