News
Kalitta Motorsports, Revchem Composites Announce Partnership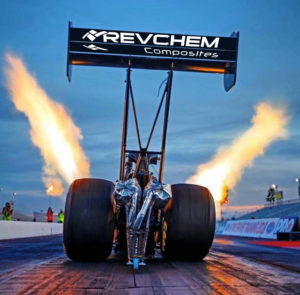 Kalitta Motorsports will be joining forces with Revchem Composites in a partnership beginning with the 60th annual NHRA Winternationals. The drag racing team will be working with composite material manufacturer Revchem Composites throughout the course of the 2020 NHRA season on technical opportunities as well as strategic partnerships with corporate partners already aligned with the race team.
"The partnership with Revchem Composites will definitely help Kalitta Motorsports on the track and in the pits," said Chad Head, general manager, Kalitta Motorsports. "We have already begun to have great conversations with their technical experts to look as improvements on our race cars and we will be introducing them to our marketing partners at the races through our hospitality program. The biggest advantage we see is how well our core values align. Both our organizations are built on increased productivity and excellence."
Kalitta Motorsports already uses a variety of products distributed by Revchem Composite in their Michigan-based shop, and Revchem will be branded on Doug Kalitta's Mac Tools Top Fuel dragster's rear wing throughout the season. Revchem Composites will also be participating in the business to business pit-side hospitality program Kalitta Motorsports hosts at each NHRA national event.