News
Kahn Media Wins AVA Digital Marketing Campaign Award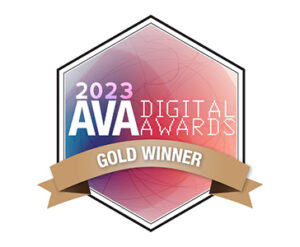 Kahn Media, a full-service marketing agency, was recognized by the AVA Digital Awards with a Gold Award in the Digital Marketing Campaign category, the company announced.
The award recognized Kahn Media for its digital marketing efforts with its client Cognito Motorsports, a manufacturer and designer of suspensions and accessories for trucks, SUVs and UTVs.
The multi-channel Cognito Motorsports campaign was created in-house by Kahn Media's team of digital marketing experts. Running on various social media platforms using creative also developed internally by Kahn Media, it highlighted Cognito Motorsports' products, the marketing firm said. The combination of advertisements and digital marketing expertise led to an ROI of 6,301% for the campaign in January alone, according to the firm, throughout the course of 2022, Kahn Media's digital marketing team delivered a 1,306% ROI for all Cognito Motorsport campaigns.
"Winning a Gold Award in the 2023 AVA Digital Awards is an honor for us," said Kahn Media president and CEO Dan Kahn. "Our digital marketing team always goes above and beyond to deliver amazing results that increase revenue and drive sales for our clients. It is great to see them receive the recognition that they so deserve."
The AVA Digital Awards recognize creative professionals responsible for digital communication planning, concept, direction, design and production, including digital and social media campaigns, video production, website development, mobile marketing and more, the organization said.