News
JVC Mobile Entertainment Launches Dealer Support Facebook Group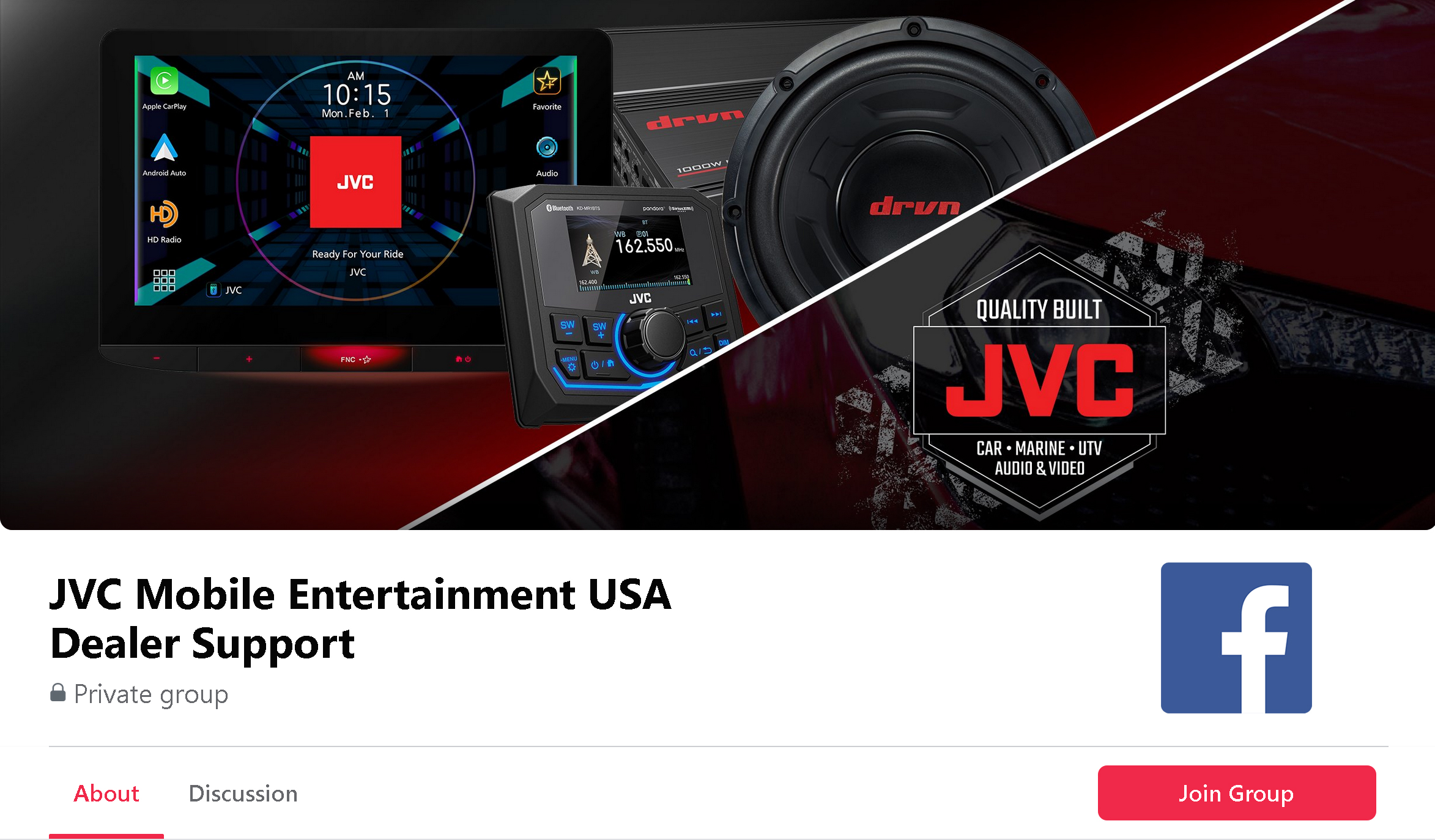 JVC Mobile Entertainment has launched a new USA Dealer Support Facebook Group, the company announced. The group can be found by searching for "JVC Mobile Entertainment USA Dealer Support" on Facebook.
"With the rising demand for interactive product support groups, we have chosen to officially provide that environment via Facebook," stated Ron Trout, JVC Mobile Entertainment's director of sales.  "We want this to be a fun environment with a meaningful purpose, providing a place for dealers to share information and gain valuable insights."
The group was created with the primary intent of providing a place for members to share information and offer tech support to each other.  It is a place that will allow dealers to have contact with both their peers and employees of JVC, creating an open environment of learning and comradery, the company said.
JVC will also encourage the sharing of ideas for future products and ask for constructive product feedback. New product information, upcoming trainings, tech tips and more will be provided in the group, which is ultimately an extension of its dealer on-demand resource site JVC DRIVE (http://jvcdrive.us.jvckenwood.com/).  JVC DRIVE originally launched in 2019 as a private dealer learning management system and resource site, providing access to new product information, trainings, videos, tech papers, marketing assets and more.
To gain admittance, authorized JVC dealer's employees must answer specific questions, of which will be reviewed by the admin team.  This will help to ensure that the admin team can devote their time in prioritizing help to authorized JVC dealers.