News
JRi Shocks Used for Paralympic Sit-Ski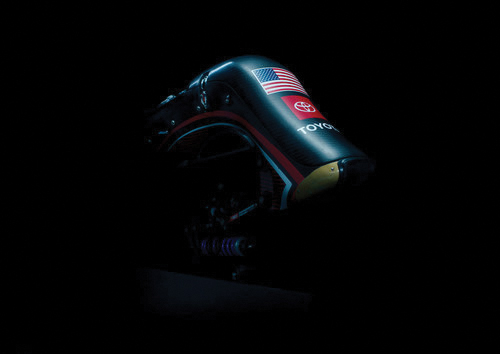 JRi Shocks were featured on a new sit-ski used during the Alpine skiing events at the Paralympics in Beijing, the company announced.
The new sit-ski was designed by Toyota's U.S. racing arm – Toyota Racing Development USA (TRD USA) – as part of its support of the Paralympic Movement. Toyota's first-ever sit-ski, a monoski available for use by the U.S. Paralympics Alpine skiing team, features custom shocks designed and engineered by JRi Shocks. The damping and spring rates of the shocks can be adjusted based on the skiing terrain.
JRi Shocks founder Jeff Ryan has a history of using his suspension engineering expertise to improve human mobility, the company said. He modified his own knee braces by adding hydraulics and sensors for increased stability after almost losing his leg in a motorcycle accident. Additionally, he has worked with the Office of Naval Research (ONR) to develop knee devices for special forces to mitigate the strain on their legs while on gunboats, the company said.
"While my core experience with suspension is in the motorsports world, I also have a passion for improving mobility," said Ryan. "I've worked with TRD USA on various projects and was honored when they asked for my support with designing the shocks for the first-ever Toyota Sit-Ski. They were aware of my biomechanical involvement and knew this was a project I'd be passionate about."
Two-time Paralympic medalist Andrew Kurka and seven-time Paralympic medalist Laurie Stephens were the two Team USA alpine skiers who competed in the Toyota Sit-Ski at the Beijing 2022 Paralympic Winter Games. Kurka placed fourth and Stephens placed fifth.