News
Jon Shakill Named PRI Marketing Manager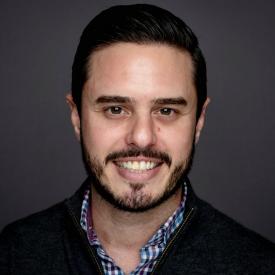 Jon Shakill has joined Performance Racing Industry (PRI) as the company's new marketing manager, where he will oversee strategic promotional and communications efforts for the motorsports industry's leading Trade Show, held annually in Indianapolis, Indiana, as well as its supporting publication and media channels.
Shakill brings with him nearly 15 years of marketing, content, and publishing experience, along with an entrepreneurial spirit that embodies today's racing industry. Prior to serving as marketing manager for Experian, , Shakill held management and publishing positions in a variety of industries, including the financial, entertainment and consumer markets.
"Jon has a unique combination of B2B experience along with impressive publishing, creative, and strategic marketing credentials," said PRI General Manager Bill Miller. "His passion and proven track record of serving and helping businesses thrive will be highly valuable for the PRI community."
Shakill's responsibilities include directing the organization's strategies and messaging through PRI's monthly magazine, weekly eNewsletter, social media, website, email campaigns, advertising and media outreach.
"For more than three decades, PRI has served as the voice of the motorsports community by showcasing the latest trends, ideas, products and strategies for racing businesses and entrepreneurs," said Shakill. "I plan to build upon that success and deepen the engagement between PRI and the professionals who represent its core. I'm inspired and motivated by their passion, and I'm excited to be a part of such an innovative industry."
Shakill, who graduated from U.C. Berkeley with a double major in mass communications and political science, will work out of the PRI offices in Aliso Viejo, California.