News
Johnson's Hot Rod Shop Bringing the Salt to the Show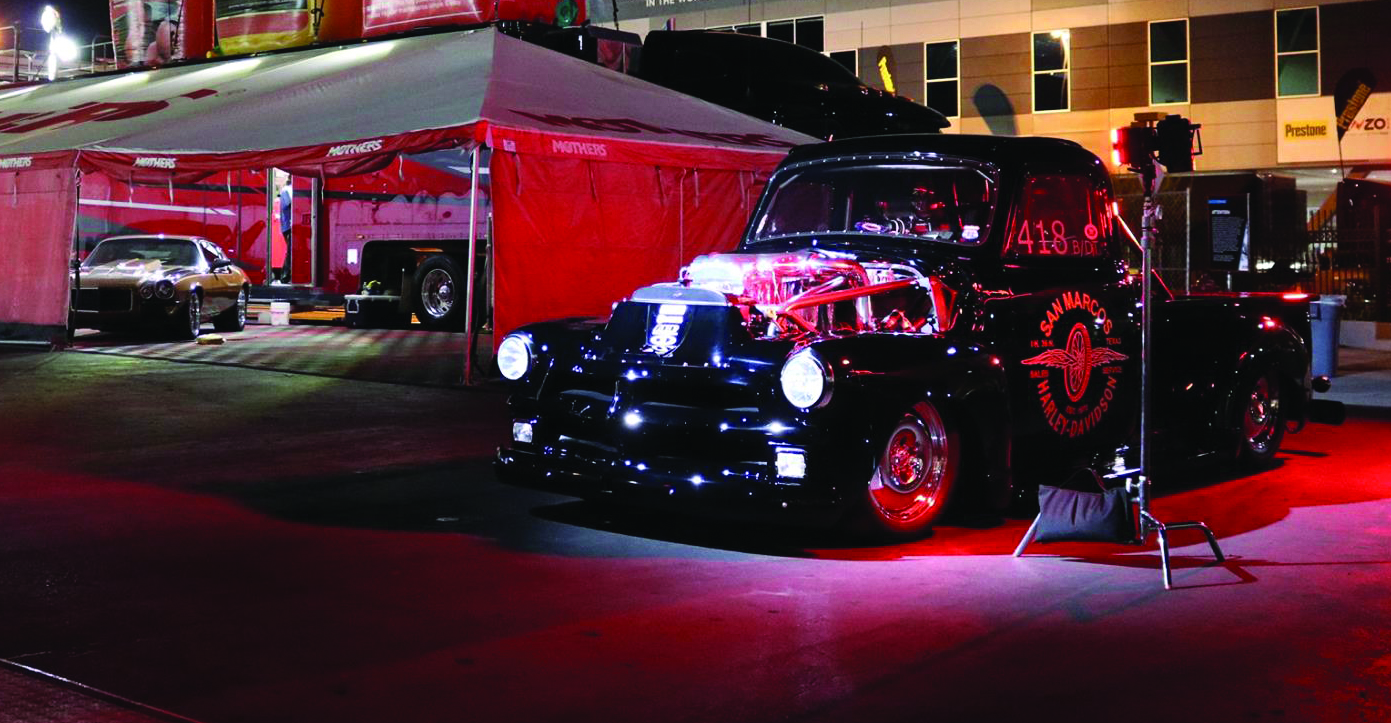 The latest project to roll out of the speed shop at Johnson's Hot Rod Shop is a 1954 land speed quad turbo Duramax diesel Chevrolet truck. The truck is set to make its PRI Show debut in the ARP Fasteners display (booth No. 801 in the Green Hall). Old Smokey is the name owner David Pilgrim has given to the customized Chevy truck, based on Chevrolet's line of 3100 series trucks.
The truck has had many lives over the course of its existence since 1954. It was bought new by Pilgrim's father as his daily driver. When David turned 16, the '54 was the truck he learned how to drive in.
The truck also was along for the ride when Pilgrim dated his wife, Debbie. When the couple opened their Harley dealership in San Marcos, Texas, the truck served as Pilgrim's first company truck.
Up to now Old Smokey has led a good life, but the last few years, the '54 has been reborn into a Land speed racer. The truck made its competition debut this past August for the annual Bonneville Salt Flats Speed week.
The next chapter in Old Smokey's evolution perhaps will lead to it setting land speed racing records at Bonneville and the Texas Mile in the coming months, according to Johnson's Hot Rod Shop.
Johnson's Hot Rod Shop, located in Gadsden, Alabama, conducts "high-quality street rod building merged together with the pure muscle of the street machine world and integrating them into a super car standard," according to the shop.
For more information, call Johnson's Hot Rod Shop at 256-492-5989 or visit johnsonshotrodshop.com.