News
JL Audio Amplifier Wins EISA Award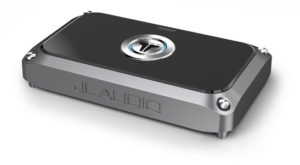 The JL Audio VX800/8i amplifier continues to receive accolades for its design and innovative technology, having recently been chosen Best Product 2018-'19 by the European Imaging and Sound Association.
"The VXi amplifier line has been extremely well-received globally and having one of the models recognized by the European Imaging and Sound Association speaks to the hard work our engineering team put forth to develop such an innovative product," said George Jenkins, vice president, international sales at JL Audio. "I am honored to be invited to the gala and receive this award on behalf of the entire team at JL Audio."
The VX800/8i full-range, Class D, eight-channel amplifier features: digital signal routing; integrated DSP; high-speed, second-generation NexD2 switching technology; RCA analog and digital pre-outs; VXi-BTC Bluetooth communicator; and VXi-HUB network hub.
The award will be presented at a ceremony Aug. 31 during the IFA Show in Berlin, Germany.