News
Jimco Racing Acquired by Robbie Pierce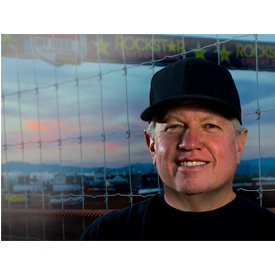 Robbie Pierce has announced his acquisition of Jimco Racing Inc. The change is effective immediately and comes less than a year after Pierce sold the Impact Racing and MasterCraft Safety brands.
Jimco is a manufacturer of off-road racing vehicles and is located in the heart of off-road racing's Gasoline Alley, just a short drive from downtown San Diego. The company has built and developed more than 500 race cars, trucks and UTVs in addition to securing hundreds of victories and championships around the world.
Pierce purchased MasterCraft in 1999 to continue the company's mission of keeping the off-road community safe via high quality seats, belts and window nets, according to the company. It was a legacy he eventual carried into the military field via MasterCraft Defense. In December of 2010, the native San Diegan leveraged the success of MasterCraft to purchase Impact Racing from Bill Simpson, an enterprise that provided helmets and driving suits to a wide variety of professional motorsports.
The Impact Racing brands were bolstered by Pierce's business acumen and, according to the company, capitalized on constant product development, enhanced technology and immersive marketing to grow sales and industry influence.