News
JEGS Automotive Celebrating 60th Anniversary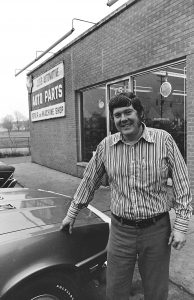 JEGS Automotive marks its 60th Anniversary this year and with be celebrating with a variety of themed racecars competing on the NHRA drag racing circuit.
Now based in Delaware, Ohio, Hall-of-Fame member Jeg Coughlin Sr. started the mail-order performance auto parts business six decades ago from his small speed shop in downtown Columbus.
"Dad has always been the best teacher I've ever known," said John Coughlin, the oldest of four brothers that now own and operate the family business. "He is an exceptional father and a wonderful businessman and counsel and although he likes to give credit to everyone else, without him none of this would be possible.
"He had a simple philosophy very early on and we've pretty much just stuck to it. He always says, 'Keep it simple. Give the customers what they want, when they want it, at a great price, and back it up with the best customer service in the business.' Through all the growth, we've kept to that line of thinking."
JEGS Automotive now ships out more than a million packages a year to customers. There are more than 400 associates working at the company headquarters in Delaware, Ohio, manning the 225,000-square-foot warehouse, distribution center and two call centers.
Sons John, Troy, Mike and Jeg Jr. purchased JEGS from their father 30 years ago and are credited with transitioning the company from primarily a catalog-based entity to an Internet platform.