News
JE Pistons Appoints Verkooij as General Manager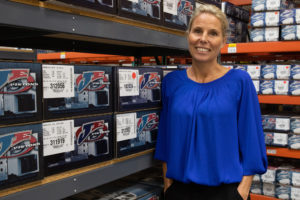 JE Pistons has hired Cindy Verkooij as the brand's new general manager.
Verkooij, a 21-year veteran of the performance aftermarket industry, has leadership experience in both sales and marketing, as well as intimate knowledge of the performance piston and connecting rod marketplace. She most recently served a senior leadership position for 11 years with CP-Carrillo
"Cindy brings industry veteran leadership to JE Pistons, reinforcing our commitment to increase focus on customers and lead racers to victory. We've spent the last year innovating leading edge piston technology and making significant investments in manufacturing, adding Cindy is the next strategic move for JE Pistons," said Brian Reese, Race Winning Brands CEO.
Verkooij will fulfill a valuable role with the JE Pistons executive leadership team, according to the company.
"There is a huge opportunity for growth here and I'm working with a forward-thinking leadership team that wants to continuously evolve," Verkooij said. "That is what I value, and that is what's represented here. The leadership is putting forth a tremendous effort to strengthen and grow the JE brand, and I'm excited to be a part of that growth."