News
JBA Adds Jeep Exhaust Line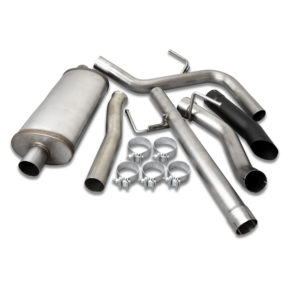 JBA Performance Exhaust has added a new exhaust line for a variety of Jeep models, the company announced.
"As the iconic Jeep brand celebrates its 80th Anniversary, JBA's gift to the distinguished Jeep community is a new line of Cat Back and Axle Back Exhaust Systems for a broad range of Jeeps," the company said in a statement announcing the new line. "We are excited to invite Jeep enthusiasts to experience their Jeep with JBA."
Each JBA Jeep exhaust is constructed from corrosion-resistant 304 stainless steel and features bolt-on installation with no welding or cutting required.
The new line includes applications for the following models:
Jeep 2018-2020 GLADIATOR
Jeep 2018-2020 JL
Jeep 2007-2018 JK
Jeep 2004-2006 TJ 2.5/4.0
Jeep 2000-2006 TJ 2.5/4.0
Jeep 1987-1996 YJ 2.5/4.0/4.2
Jeep 1997-1999 TJ 4.0