News
Japanese Display Added to Pebble Beach Automotive Week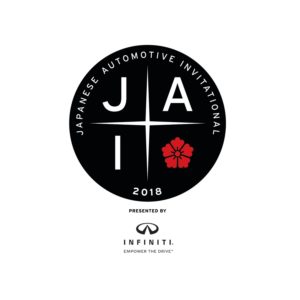 Infiniti is partnering with Motor Trend Group to bring the inaugural Japanese Automotive Invitational to this year's Pebble Beach Automotive Week. The new event, set for Aug. 25-26, aims to bring even more diversity to the week's celebration of classic, vintage automobiles while demonstrating the benefits Japan brings to the industry.
The Japanese automobiles will be displayed in a festive and relaxed atmosphere along with presentations from top experts in the category, according to a press release. The vehicles-such as a 1964 Datsun 1500 Roadster, 1966 Toyota 2000GT, 1970 Mazda Cosmo Sport and 1994 Infiniti J30-were chosen to exemplify Japanese innovation, design and performance that originate from a rich and historically significant car culture.
"In our fifth year of partnership with Infiniti at the Pebble Beach Concours d'Elegance, we are excited to offer a new opportunity for passionate automotive enthusiasts to engage with pristine examples of Japanese craftsmanship and technology," said Ed Loh, SVP content Motor Trend Group and Motor Trend Editor-in-Chief. "We are dedicated to showcasing exemplary automobile innovations and this new event will be no exception."
The show-quality vehicles from different Japanese automotive makes will be on loan from private collectors, automotive museums and manufacturer collections, and be comprised of restored examples that illustrate key moments of Japanese influence in the automotive industry.
"We are proud to partner with Motor Trend Group to bring the very first Japanese Automotive Invitational to the Pebble Beach Concours d'Elegance," said Phil O'Connor, director, marketing communications and media, Infiniti USA. "This celebration and stunning display of Japanese automotive heritage features vehicles that exemplify the innovation, design and performance that originate from a rich and historically significant car culture."