News
Jamie Meyer Appointed Chief Product & Innovations Officer at PerTronix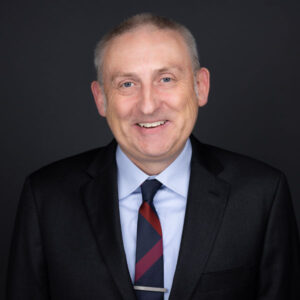 PerTronix Performance Brands has appointed Jamie Meyer as its new chief product and innovations officer, the company announced.
In his new role, Meyer will oversee product development, engineering and innovation for all brands within the PerTronix Performance family, including PerTronix Ignition, JBA Performance Exhaust, The Original Doug's Headers, Patriot Exhaust, Compu-Fire, Spyke, Aeromotive Inc., Waterman Racing Components and Taylor Cable Products.
"I am very excited to be joining such a forward-thinking organization," said Meyer. "The leadership team has an ambitious vision of what PerTronix Performance Brands can be, and I cannot wait to help expand this company as well as the entire automotive aftermarket through great products and innovation."
Most recently, Meyer served as the president of Performance Racing Industry. He also previously held leadership roles in the government and public affairs teams at the Specialty Equipment Market Association, the company said. He served two years on the SEMA Board of Directors before taking the position at PRI.
Prior to PRI, Meyer spent 15 years at General Motors, leading multiple product development teams, leading work with the COPO Camaro, the LS and LSX line of crate engines and components, the emission-compliant E-ROD drivetrains and multiple vehicle-specific performance parts, including the first-ever factory lift kit for full-sized Chevrolet and GMC light-duty trucks, as well as a line of EV-specific performance parts, the company said.
"I am thrilled to have Jamie join the PerTronix Performance Brands product teams," said Laurent Potdevin, CEO of PerTronix Performance Brands. "He is a passionate, curious and collaborative leader and has been a true enthusiast his whole life. His decades of experience with new vehicles, race teams and high-performance parts combined with his energy and imagination will pave a strong path for this entire organization."